The beginnings of Toowoomba North Church of Christ centred around the establishment of a Sunday School for a few children in a galvanized shed in 1908. Early in 1922 with numbers now around 30 pupils the first church hall was built in just one day.
In 1948 the building was moved to the back of the block. A new worship centre was constructed in 1953 in front of the block. The existing building was extended to form a church hall.
Throughout the years we have maintained an interest in practical mission – helping other churches in Queensland and the South Pacific.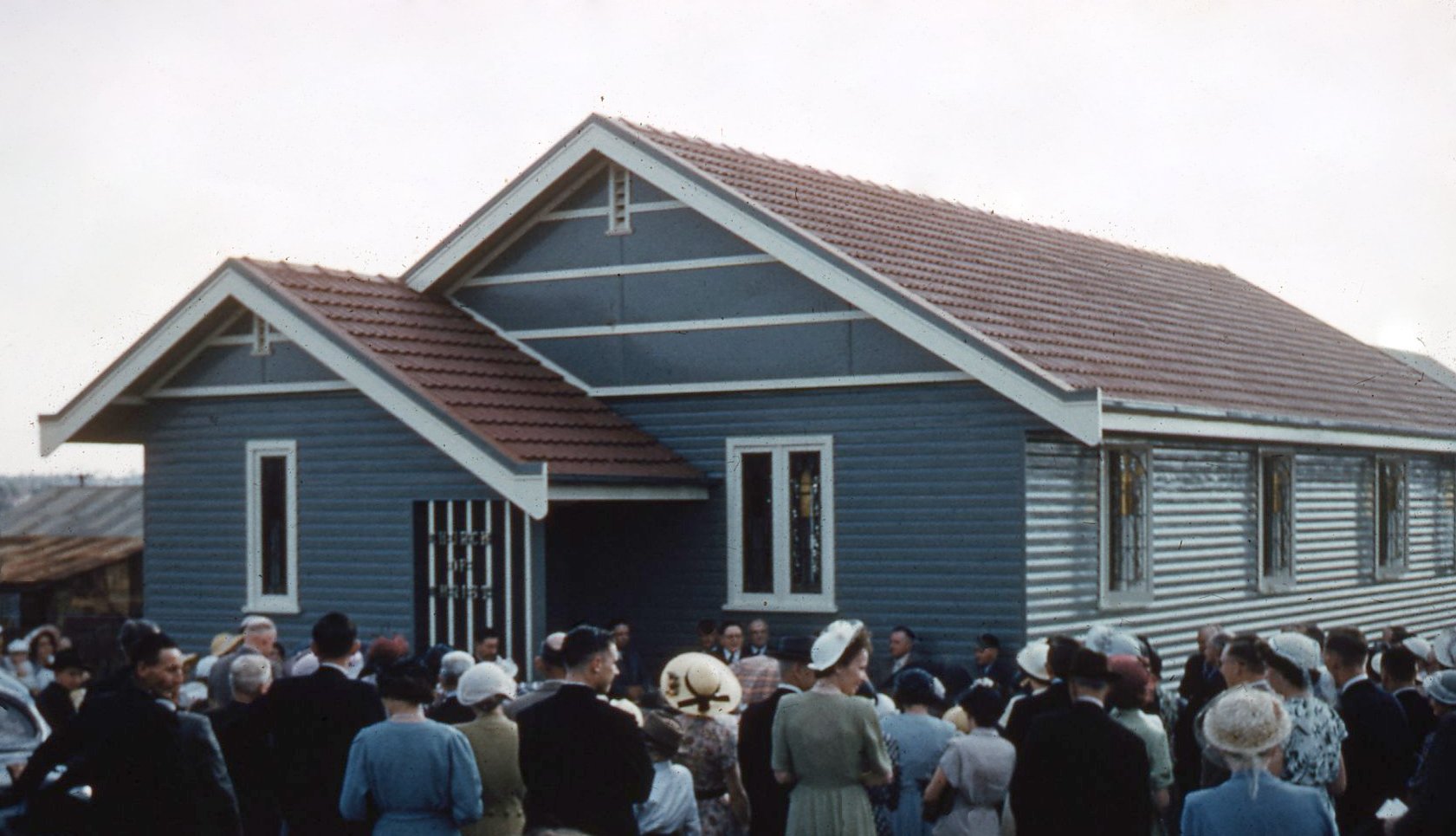 By this time, the church was well established, and a Bible School was continuing to cater for a large number of children, and both Boys & Girls Brigades were underway. Men's fellowship, CWF (Christian Women's Fellowship) and youth groups were also making a contribution to the church. During the 1990's, a contemporary service was added to the traditional service to cater for a variety of people.
Ministries such as MOPS (Mothers of Pre-Schoolers), playgroup, youth groups, home-groups, Kids on Sunday (Sunday School), Brigades, CWF and Share-In developed. Diverse worship services were firmly in place, with the addition of the ALPHA course.
In mid-2012, the congregations of Garden City Church of Christ and Church of Christ Toowoomba North moved together to a purpose-built facility in Progress Court, Harlaxton (our current location).